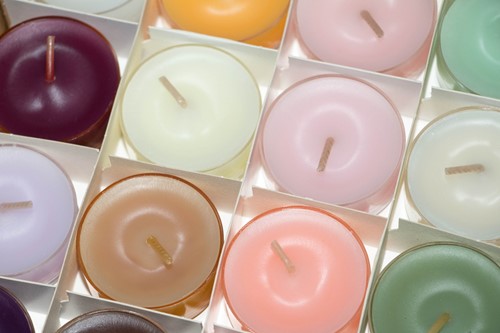 There's a lot of talk about sustainable home features such as solar panels or energy-efficient appliances. For those passionate about green living, there are many other ways to incorporate eco-friendly features into nearly every aspect of your home. In fact, there are many ways to use sustainable decor to create a house that is welcoming, beautiful and good for the environment.
These are just a few of the sustainable home decor tips and ideas that you can use in your own home:
Use Frames and Wall Art Made From Reclaimed Wood
Reclaimed wood is recycled wood that has often been salvaged from a decaying wooden structure like a barn. By opting for a recycled wood piece that still looks beautiful, you are minimizing the demand for new products that are created in factories that rely on foresting practices that destroy trees by the thousands. In addition, you get a piece that is completely unique from anything else on the market and that is destined to stand the test of time.
Purchase Handmade Art from Local Artists
It might be cheap and easy to head to the local art supply store in order to buy a generic piece of art that will fill the space in your home. However, when you purchase handmade art from local artists, you are supporting your local economy while simultaneously reducing the amount of carbon emissions that would have been created during the production cycle of those mass-made products. You will also end up with a treasured piece of art and support a local artisan.
Invest in Eco-Friendly Rugs
If you have hardwood flooring throughout your home, you may be interested in purchasing some rugs to add comfort, warmth and color to your rooms. It's important to know that there are eco-friendly rugs on the market that are made from sustainable materials, such as recycled plastic or bamboo. These rugs allow you to feel good inside your home while also feeling proud about the efforts you are making to protect the environment.
Go Thrifting for Unique and Interesting Accent Pieces
In order to break the cycle of constantly purchasing new items and throwing old ones out in the trash, you can head to a thrift store to purchase all kinds of decor items for your home. Not only are thrift stores a sustainable place to shop, but they also allow you to get the items that you want for significantly less than you would pay for them brand new.
Find Alternatives to Paraffin Candles
If you are the type of homeowner who always has to have a candle burning, consider making the switch to soy candles. Soy candles burn cleaner than their wax counterparts, and they also last longer. It's a great way to improve the air quality of your home and also create a welcoming space that smells great. Other options include candles made from coconut or oil-burning.
Truly adopting the green lifestyle means considering the ecological impact of every decision you make as a consumer. By using these tips for sustainable home decor, you will be protecting the environment and designing a home that you can be proud to show off and happy to live in.